Succession & Transition Planning
Create smooth transition processes for anticipated business changes.
Organizations are generally so focused on current needs and demands that they lose track of who will lead in the future. When key staff leave or external forces have an unanticipated impact on a business, business owners and business leaders are left scrambling to fill positions, meet needs, or address disasters that have occurred.
We aid businesses with their succession and transition planning needs. We work with you to ensure processes have been developed to address the impact of both internal and external forces that are expected or that create organizational surprise. It's important to have a smooth transition process for anticipated business changes and an ability to calmly deal with unanticipated changes. We help you answer and plan for the "what if" questions.
Identify internal leaders
Develop mentoring and growth opportunities
Monitor external resources
Develop transition process
Establish communication plans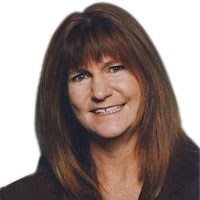 "Chris helped our organization get through some heavy soul-searching during an important transition. He made sure all were heard from and that all views were respected. His easy-going demeanor and calm attitude kept the tone civil and constructive when things could have gotten a bit trying."
–Ginny Greene
Editor at MSP Communications - Custom Content