Fundraising & Capital Raising
A full array of fundraising services for profit and nonprofit organizations.
We're active in many aspects of fundraising. We do capital raises with for profit businesses and philanthropic campaigns for nonprofits. We assess feasibility, provide planning, counsel, and in limited situations, direct solicitation.

Working with businesses, we help owners and executive teams identify funding sources for growth capital, for acquisitions, and for exits. We understand private market funding sources and are able help owners and executive teams determine their best funding strategies.

We work with nonprofits to develop plans for major fundraising initiatives, earned income and sponsorship revenue. We explore nontraditional funding opportunities that create continuing revenue allowing nonprofits to effectively budget for their future activities.
Non Profit
Development plans and feasibility assessments
Capital campaigns
Sponsorship programs
Annual campaigns & programs to fund general operations
Grant research & writing
Planned giving
Donor prospecting, research, and qualification
Fundraising benefit packages (including promotion & naming opportunities)
Public relations opportunities & exposure for campaigns 
For Profit
Funding strategies
Fund source identification and introductions
Industry research
Sales & marketing
Growth projections
We work with organizations of varying sizes with fundraising needs ranging from hundreds of thousands to tens of millions of dollars.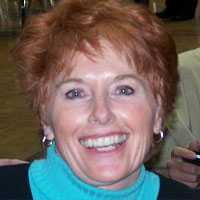 "I was part of a collaboration of three nonprofits that hired Chris to write several significant state government grants. So true to his character, Chris went above and beyond. He spent many personal hours in the strategic planning phase helping us to refine our approach and bring to the fore previously unthought of elements that took the plan to a new level. I was continually amazed as I then watched Chris represent the group with eloquent and articulate ease to harness the power of community supporters and resources so critical to the success of each project.

"Small nonprofits especially are often afraid to spend a little money up front where it will do the most good. Personally speaking, I wish I'd known Chris five years ago. I could have saved a whole lot of money along with many wasted hours of time and frustration."
–Jeannette Holtham
President/Founder, Youth Transformation Center