Business consultant and interim C-Level provider
Christopher Cipoletti holds a B.A. in the General Program of Liberal Studies from the University of Notre Dame and received a J.D. from Notre Dame Law School.
From 1986-2002, Chris was an attorney in private practice representing small to mid-sized businesses, educational institutions, healthcare systems, amateur sports organizations, and public entities regarding their varying legal needs - including general business, governance, ethics, employment and policy development. His background as an attorney has provided him an unparalleled perspective helping business owners and leaders be successful growing their businesses while managing their risk. Chris combines his legal training with his leadership and planning skills to directly benefit the organizations with which he works.
Operational Experience
Chris gained direct operational experience during his five years as Executive Director and General Counsel for the American Numismatic Association, directing a staff of more than 35 employees and more than 200 active volunteers. He was responsible for a $6.5 million operating budget, $24 million in operating assets, and more than $100 million in tangible assets. Chris implemented the first strategic and business plans for the Association and raised millions of dollars for a capital campaign.
Entrepreneurial Leadership
Chris' professional growth has since led him down an entrepreneurial path, where he has worked with for profit and nonprofit organizations, focusing on developing their mission and values with the planning and execution required to properly achieve their goals and objectives. He has led a number of leadership and management trainings to improve individual and organizational skills and efficiencies. Chris was an affiliate faculty member for Regis University writing curriculum for and teaching Masters level classes in the Global Leadership program. Chris works with his clients to develop partnerships that will benefit all involved through the power of combined resources.
Community Service
Chris has provided countless volunteer hours in his community through his service on numerous nonprofit Boards. He currently serves as Chair of the Colorado Springs Leadership Institute, President of Pikes Peak Market, and as a director on the board of The Resource Exchange. He has served as Board Chair for the Greater Colorado Springs Chamber of Commerce, Board Chair for the Center for Nonprofit Excellence, and Founding Board Co-Chair for Atlas Preparatory Charter School. Among many other boards, Chris has served as a trustee of the Pikes Peak Library District Board, member of the Colorado State Quarter Commission, and on the Boards of Junior Achievement of Southern Colorado and the Better Business Bureau of the Pikes Peak Region.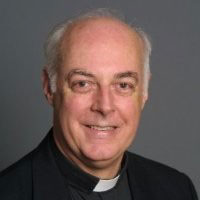 "I was amazed how quickly Chris picked up the culture and strength of our organization, brought its mission back on track, moved toward needed updating, restructured, restored morale, and showed truly collaborative and empowering leadership.

"It is unfortunate that his tasks were temporary, because he would have been an excellent executive for the organization into the future. Chris has what it takes to be an executive in the twenty-first century."
–Charles Shelby
Retired Vice Chancellor at DePaul University