Innovative Business Growth Services
We can help you build a certain and vibrant future.
Resurgence
After immersing yourself building your business, it's easy to lose sight of your business' brand. This often translates to the work environment, how it feels and how it functions. A scattered business focus means lost opportunities. When we work with you, we look at your expectations and your opportunities for growth. We find the pain points that are holding you back, explore ways to neutralize them, and develop a plan for growth and sustainability, increasing the bottomline.
Synergy
Any well developed business knows the whole is greater than the sum of its parts. We work with you to develop an environment where balance is in all aspects of your business. Our assessment process results in recommendations that ensure your business is functioning optimally, from your executive team to all the staff you employ - focusing on producing better outcomes together rather than each part doing it alone.
Culture
It's not about changing the premise of a business, it's about cultivating a culture within it. At the core a business is a community of people with specific business objectives lead by an executive or an executive team. A healthy company creates a space for its people, a common sense of identity, and an open environment encouraging all to participate. The concept of community that is built within an organization is integral to its success, leading to employee fulfillment which yields better productivity.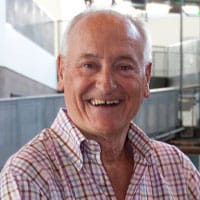 "Chris was an innovative leader at the American Numismatic Association. He brought a fresh collaborative spirit that served both his organization and the community in an exceptional fashion."
–Richard Celeste
Senior Advisor to Businesses and Nonprofits