Organizational Development & Assessments
Assess strengths and weaknesses to maximize talent and resources.
Organizational Structure
Understanding how to structure your business so that you are maximizing talent is one of the most difficult tasks business leaders encounter. We assess organizational structure and develop a plan and strategy for efficient and effective operations. Having worked with organizations on structure and leadership issues for over 20 years, we facilitate dialogue and work with you to help address organizational challenges.
Getting the right people in the right places
Identifying tools to make you more productive
Clarifying your business model
Organizational Assessments
To effectively lead or manage an organization, it is helpful to have an external review, a fresh set of eyes, assessing the strengths and weaknesses of your business. We provide businesses with assessments, developing crucial feedback for organizational leaders. Individual assessments are developed for each organization to address the issues you face and the needs you have. As a part of an organizational assessment, we do a deep dive into your operations and make a series of recommendations to address the issues we identify.
Implementation
We know that implementing recommendations can be a challenge. As a part of our approach, we offer the businesses with which we work continuing service to implement and provide accountability while rolling out the adopted recommendations.
Coaching you and your employees
Developing metrics to measure results
Facilitating organizational culture change
Adapting plans to address operational/implementation challenges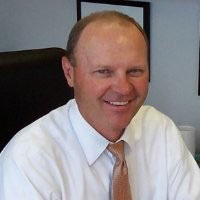 "I was the Chair Elect of the Colorado Springs Chamber of Commerce when Chris was the Chairman. I worked closely with him and had an opportunity to see his management skills and decision making, both strategic and tactical, first hand. I was impressed with his management skills and his ability to see the big picture. There were many hard decisions to be made and Chris was not afraid to make the decisions and try to move the organization forward."
–Jerry Biggs
President at ProTerra Properties, LLC