Strategic & Business Planning
Processes, procedures, and programs tailored to help you succeed.
Helping organizations develop strategic and business plans is a core component of our work. Recognizing that each organization engaged in a planning process has individual needs and expectations, we strive to better understand the organizations with which we work to determine their ultimate goals and objectives. This allows us to develop processes, procedures, and programs tailored to help you achieve success.​
Strategic Planning Processes
​Stakeholder identification, surveys, data analysis, and interviews
Focus groups
External and internal capabilities and limitations analysis
Goal setting​​
Business Planning Processes ​
Analyze current activities in relation to established goals
Assess contemplated business lines/activities
Review financials of existing business lines/activities
Develop pro formas for contemplated business lines/activities
Assign responsibilities for plan implementation
Build timelines for business lines/activities
Develop evaluation metrics for plan success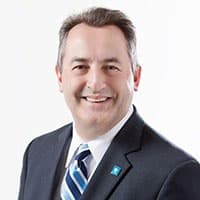 Chris has depth of knowledge and great bandwith for understanding complex organizations. His knowledge of non-profit governance issues is particularly strong. He relates well to all levels of the organization and stays on the job until it is complete."
– Patrick Losinski
Chief Executive Officer, Columbus Metropolitan Library